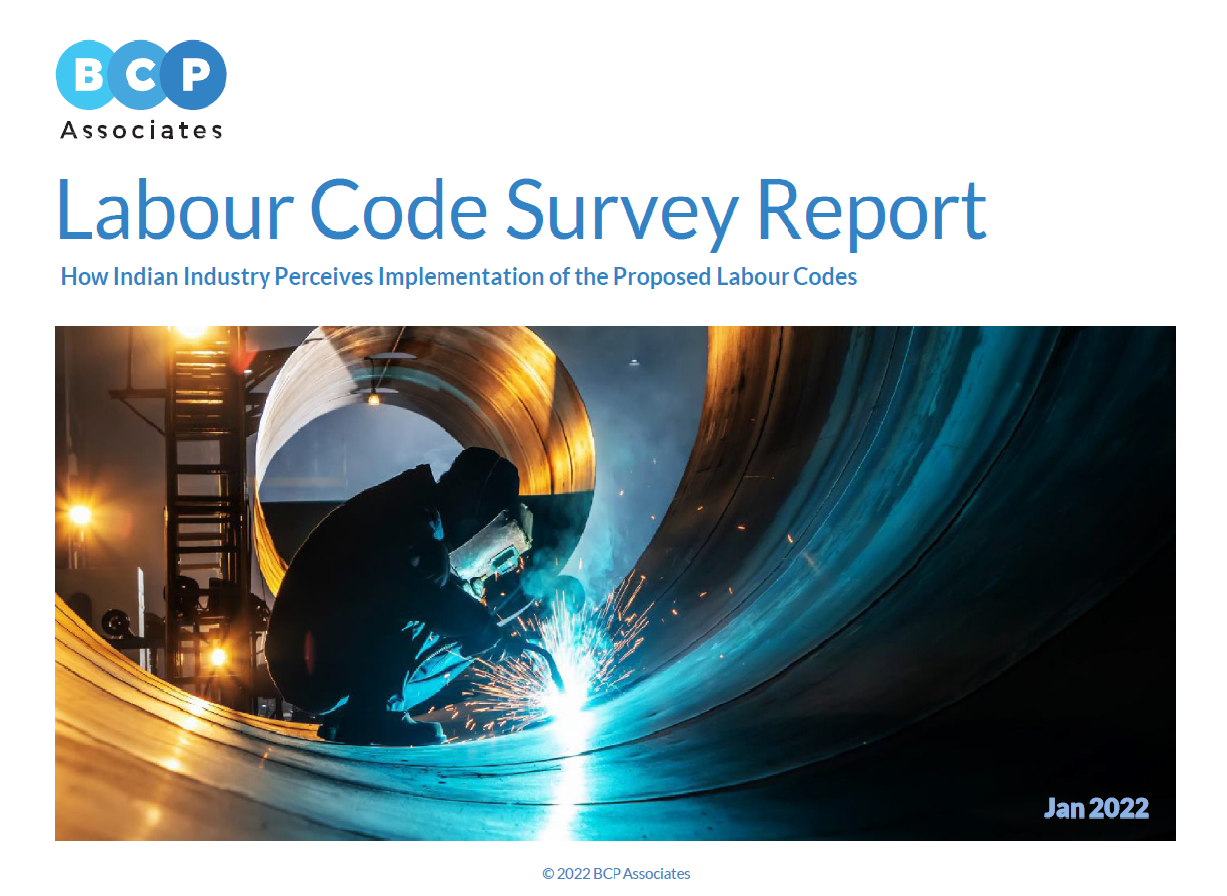 BCP Associates, in association with Karnataka Employers' Association (KEA), released the much awaited Labour Codes Readiness survey report on 20th Jan 2022 at the survey release event.
Mr. Pratik Kumar, CEO Wipro Infrastructure Engineering & Executive Director – Wipro Enterprises, released the survey report at the virtual event with more than 450+ attendees from over 270+ companies.
Delivering the keynote address, Mr. Pratik Kumar mentioned that the survey reflects the mood of the industry and provides the right perspective for companies to take steps towards implementing the Codes at the right time.
A high-level panel discussion on the proposed labour codes followed the release of the Survey Report. The panel included Dr. Manjunath Gangadhara, Additional Labour Commissioner (Industrial Relations & Child Labour), Government of Karnataka, Mr. BC Prabhakar, Advocate, Chairman – BCP Associates and President, Karnataka Employers Association (KEA) and Mr. Madhu Damodaran, Group Legal Head, Quess Corp. The discussion was moderated by Ms. Pooja Prabhakar, Managing Partner, BCP Associates and Vice President, KEA.
Over 133 companies spread across Karnataka, many of them with national operations, participated in BCPA's Labour Code State of Preparedness survey. The survey report showcases several insights which help us understand India Inc's preparedness for the implementation of the proposed Labour Codes.