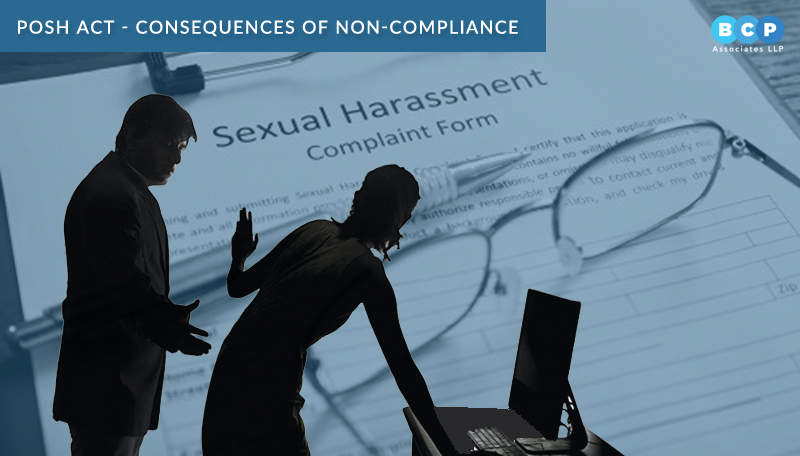 Sexual Harassment of Women at Workplace (Prevention, Prohibition and Redressal) Act, 2013 clearly lays down the procedures for companies to prevent sexual harassment at the workplace.
MANDATES OF THE POSH ACT, 2013
The POSH Act, 2013 mandates that all companies with more than 10 employees abide by the following rules:
Companies are bound to form the Internal Committee (IC)
Conduct POSH awareness among the employees through training and by displaying posters on POSH etc.
CONSEQUENCES OF NON-COMPLIANCE
If any Company fails to comply with the rules, the Company will be fined which may extend up to Rs. 50,000 for the first time. Any non-compliance thereafter could either result in the cancellation or withdrawal or non-renewal of licence or cancellation of registration may be imposed on the Company.
MANDATES UNDER COMPANIES AMENDMENT RULES, 2018
Companies (Accounts) Amendment Rules, 2018 require additional disclosures to be included in the Board's Report stating that the Company has complied with the provisions of the POSH Act, 2013. At the end of every calendar year, the companies are required to file the Annual Returns to the Labour Department which should include the number of Sexual harassment complaints received, number of cases disposed of, cases pending etc.
In the event of a contravention of the provisions of the Companies (Accounts) Amendment Rules, 2018;
The company is liable for a fine of not less than Rs. 50,000, which may extend up to Rs. 25,00,000.
Also, every officer of the company who is in default shall be punishable with imprisonment for a term which may extend to three years or with a fine which shall not be less than Rs. 50,000 and which may extend up to Rs. 5,00,000 or with both. Hence it is advisable for companies to comply with the Rules.
Thus, the consequences of non-compliance leaves an organization at very high risk including financial losses. Every organizations have to submit the Annual Report to the Labour Department of the respective locations. To check the format, please click on: https://bcpassociates.com/insights-posh-annual-return-immediate-action-required/